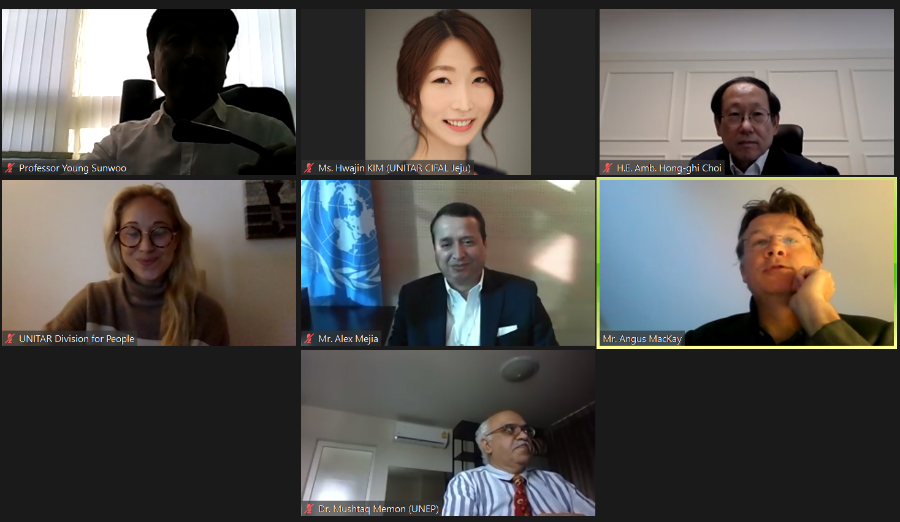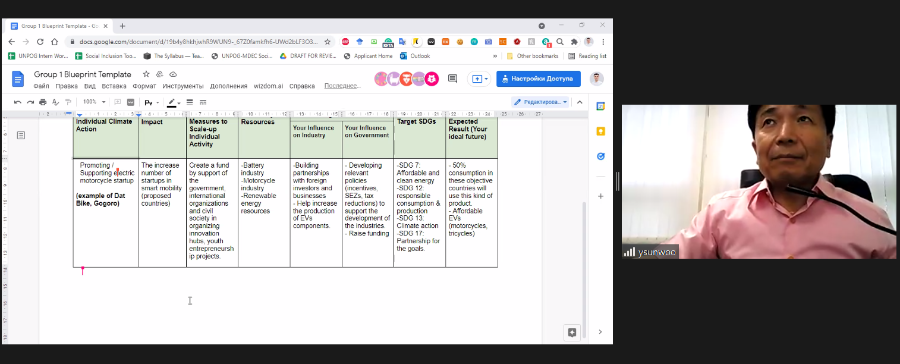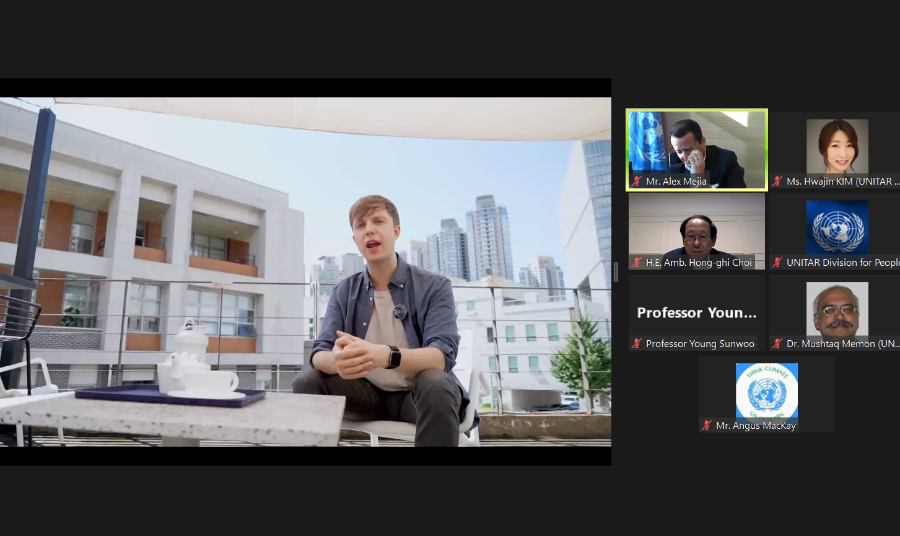 CIFAL Jeju organises two sessions on
Green Transition: Dynamics of Climate Push and Pull Policy
30 September – 5 October 2021 - Centre International de Formation des Autorités et Leaders Jeju (CIFAL Jeju) organized two sessions on Green Transition: Dynamics of Climate Push and Pull Policy. The workshop invited over 200 participants for the Webinar session (open to public) and around 30 participants for the Workshop session (closed and invite-only) from 14 countries in the Asia and Pacific including Cambodia, India, Indonesia, Iran, Kazakhstan, Laos, Nepal, Philippines, Singapore, Sri Lanka, Vietnam, and Uzbekistan.
Green Transition: Dynamics of Climate Push and Pull Policy was organized as two sessions of Webinar and Workshop. The webinar session was held on September 30th, as part of the webinar series promoted by the CIFAL Global Network and the Division for People and Social Inclusion at UNITAR. The two-hour session received over 200 applications and invited three experts including Dr. Young Sunwoo, Professor of Environmental Engineering at Konkuk University, Korea & Director General of the International Union of Air Pollution Prevention and Environmental Protection Associations (IUAPPA), Dr. Mushtaq Memon, Sub-regional Coordinator for Resource Efficiency at UNEP Asia and Pacific Office, and Mr. Angus Mackay, Director of Division for Planet at UNITAR. The experts introduced concepts of climate 'push' and 'pull' policies as well as a perspective on just transition, which allowed participants to think both vertically and horizontally when it comes to climate policy implementation and achieving green transition.
CIFAL Jeju contributed to the webinar session with a video of interviewing people who carry out climate-conscious activities. The video was an effective and powerful tool to send out a message that it starts from us with a small climate action that can ultimately lead to avoiding the climate crisis. In relation to the message delivered through the interview video, CIFAL Jeju had a second session on October 5th as a closed workshop for around 30 participants. Solely organized CIFAL Jeju alone, the Workshop session presented individual's photos and drawings through a virtual exhibition that captures what each participant does in their daily lives to preserve the environment. For 'the future we want', they also developed a future blueprint, based on the discussion of how to scale up an individual climate action, what resources they need, what influence it would have on the industry and government, and what is the expected result. Professor Sunwoo joined again in the second session to provide his thoughts and feedback on the blueprint.
Participants will be able to recall what they learned from the two sessions by re-visiting the blueprint they developed. Also they can review the webinar and video on CIFAL Jeju and UNITAR Division for People's Youtube channels to be encouraged and motivate others.
(https://youtu.be/URJUPIZH-UE)